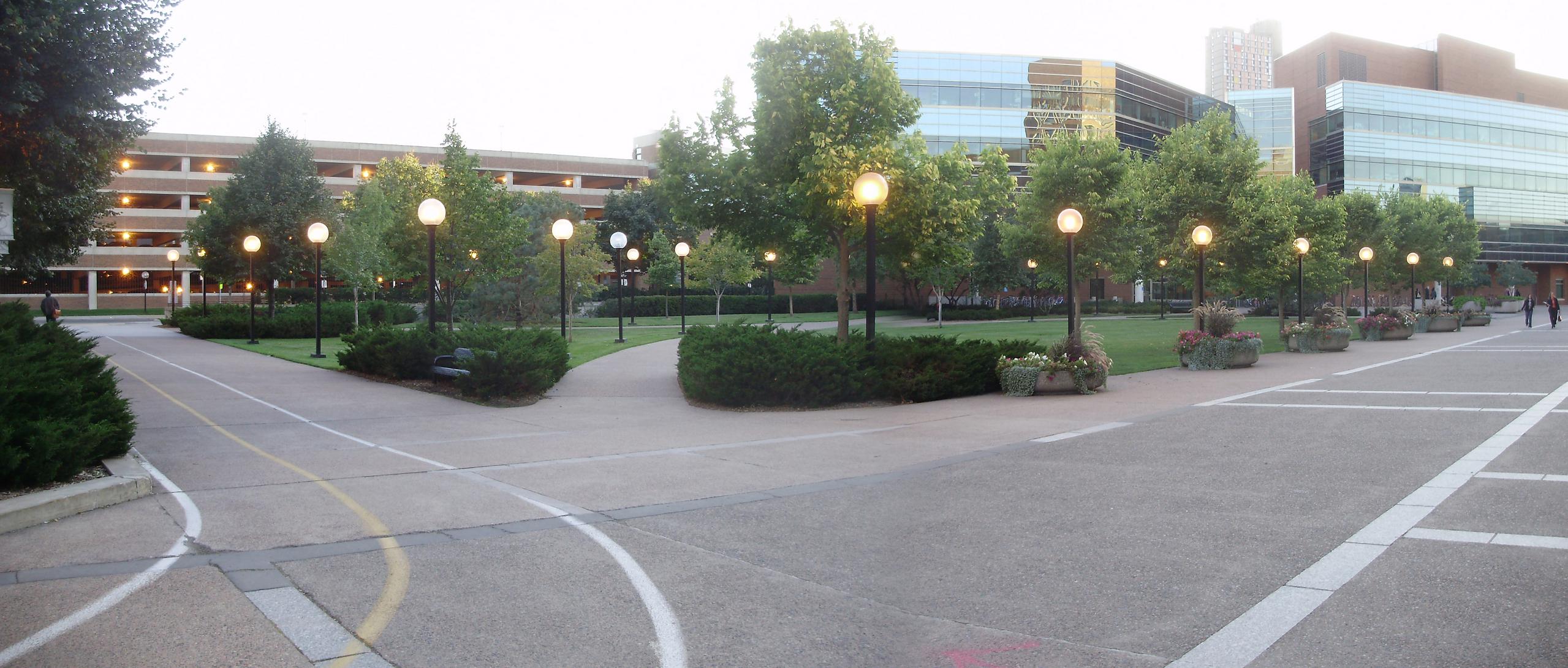 Carlson Plaza Renovation

Carlson Plaza Renovation
Plagued with constant repair and maintenance issues, the poorly worn Carlson School of Management has begun to look at incorporating more sustainable and green infrastructural elements in the repair and re-design of the outdoor plaza. After investigating the existing conditions, EOR made civil engineering & landscape architecture recommendations for repairs, and new designs to the outdoor plaza. These designs incorporated sustainable elements to protect the below ground spaces from leaking, addressed the U of M's stormwater management goals, and provided a lush and safe landscape for students to inhabit and enjoy.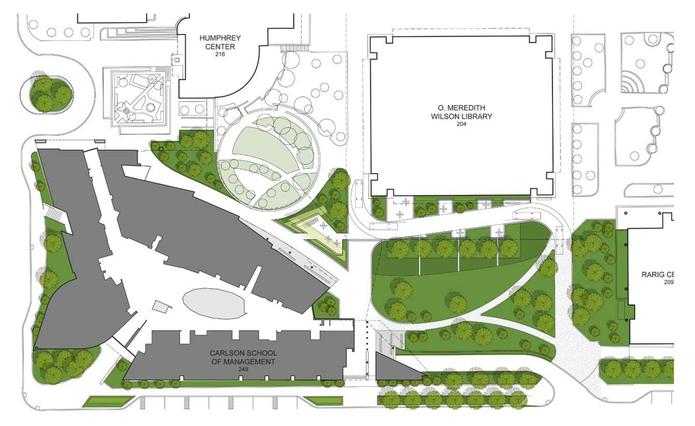 Client Benefits
Existing conditions study and risk assessment conducted.
Proposed new design incorporates many sustainable landscaping features such as native plantings, an intensive green roof, bio-retention areas for stormwater management, and alternative snow management strategies.
Hazardous circulation paths/routes reconsidered and made safer for both pedestrians, cyclists, and access vehicles.
New gathering areas designed.