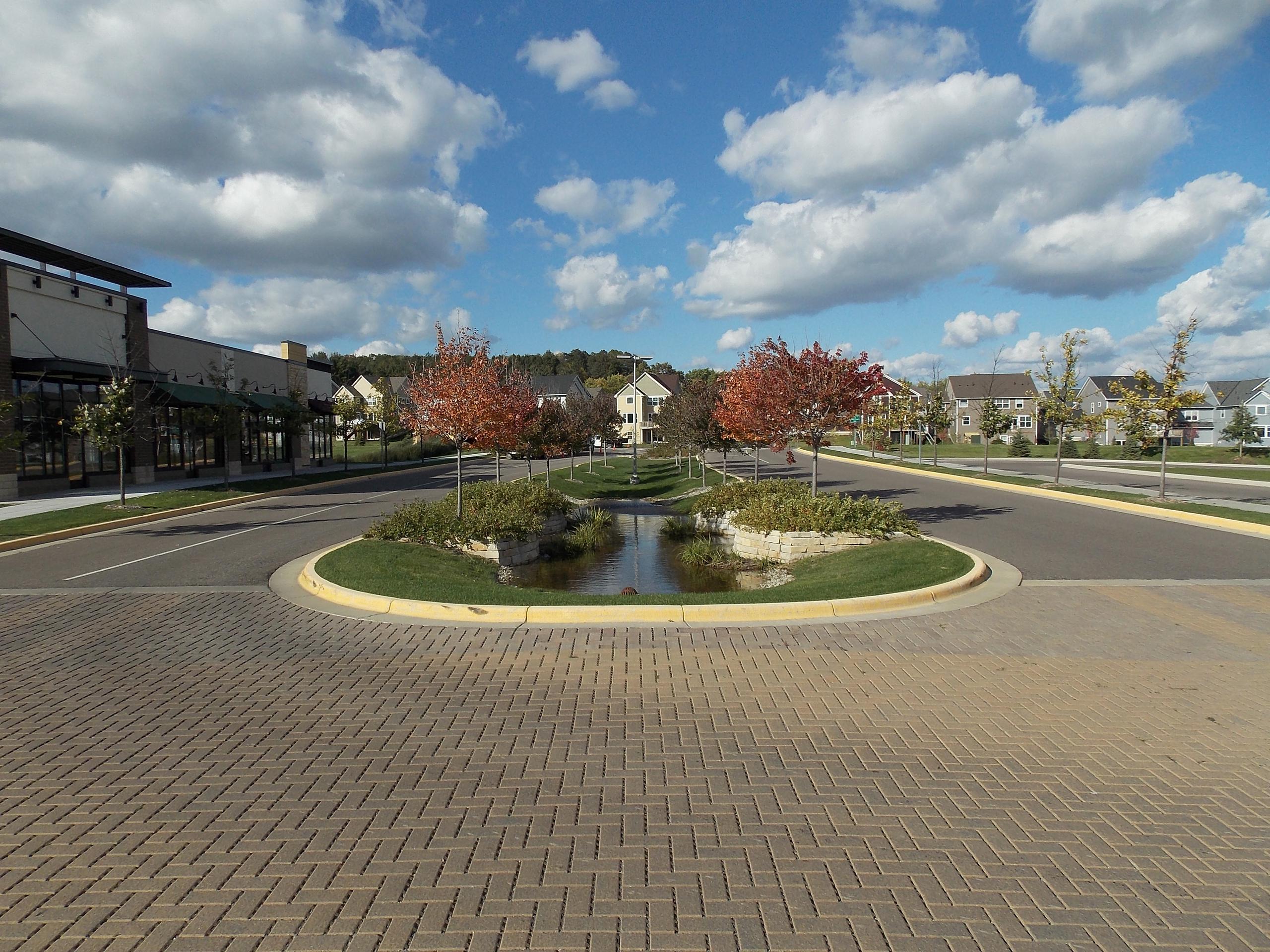 Zero Discharge City

City for Zero Discharge
EOR developed a unique stormwater management plan and has implemented a series of Low Impact Development (LID) designs for the City of Inver Grove Heights to address a challenging, landlocked area that formed an obstacle to the community's growth. This LID-led approach greatly reduced infrastructure cost, improved community amenities (such as green and open spaces), and helped reduce pollution impacts on the area's lakes and adjacent Mississippi River.
In 2014, nearly 10" of rain fell over a 4-day period causing flooding in other parts of the Twin Cities. Minimal runoff reached the regional infiltration basins and no stormwater left the City. EOR's new and creative approach became the first-of-its-kind in the country to rely solely on enhanced LID-type technologies to accomplish, a zero-runoff stormwater system. This approach saved about $30 million and resulted in a more reliable, operation-free system.
The 134 acre retail and residential development used a treatment-train approach, that included:
30+ raingardens,
250+ permeable asphalt parking stalls,
permeable paver intersections,
infiltration basins and a biofiltration swale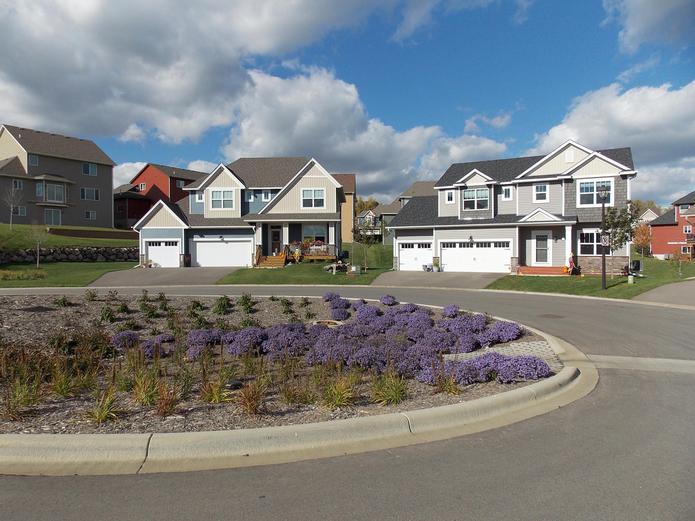 Client Benefits
The 100-yr. rainfall event is completely contained on-site.
35% of open/natural space retained.
Project gained national attention for its progressive, green approach.
Reduced city infrastructure costs.
Sensitive downstream resources protected from development impacts.
Groundwater recharge provided for lakes and wells.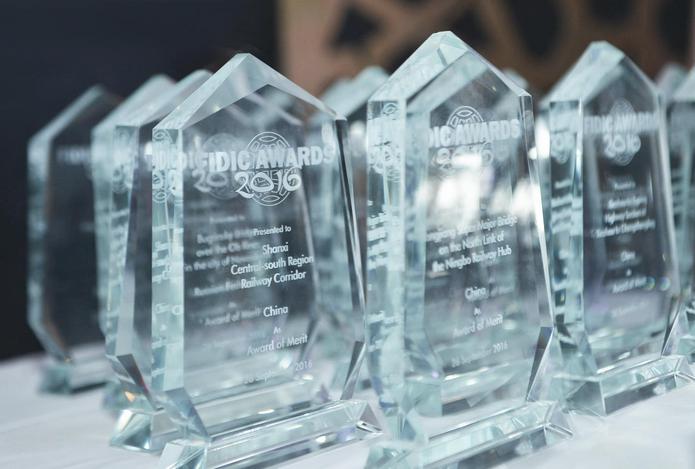 Project Awards
2016 Int'l. Federation of Consulting Engineers (FDIC) - Engineering Award of Merit
2016 Freshwater Society of MN's Clean Water Champion Award
2015 American Council of Engineering Companies (ACEC) - Engineering National Grand Award
2015 ACEC-MN - Engineering Grand Award