Community Raingardens

Community Raingardens
The project was designed to meet the Como Lake Strategic Management Plan's objectives by improving water quality, reducing phosphorus inputs, and eliminating residential flooding. EOR completed a detailed study of the sub-watersheds through extensive hydrologic/hydraulic modeling and water quality evaluations using XP-SWMM and P8. EOR collaborated with the city of St. Paul's Public Works Department. The project included several components:
8 community raingardens to replace impervious areas
3,100 ft under-the-road, infiltration trenches (innovative concept at the time)
largest underground storage facility in Minnesota at time of installment (84,700 cu ft)
regional stormwater infiltration basin
Component monitoring by the Capitol Region Watershed District (CRWD) shows that the facilities perform as good or better than the design process estimated.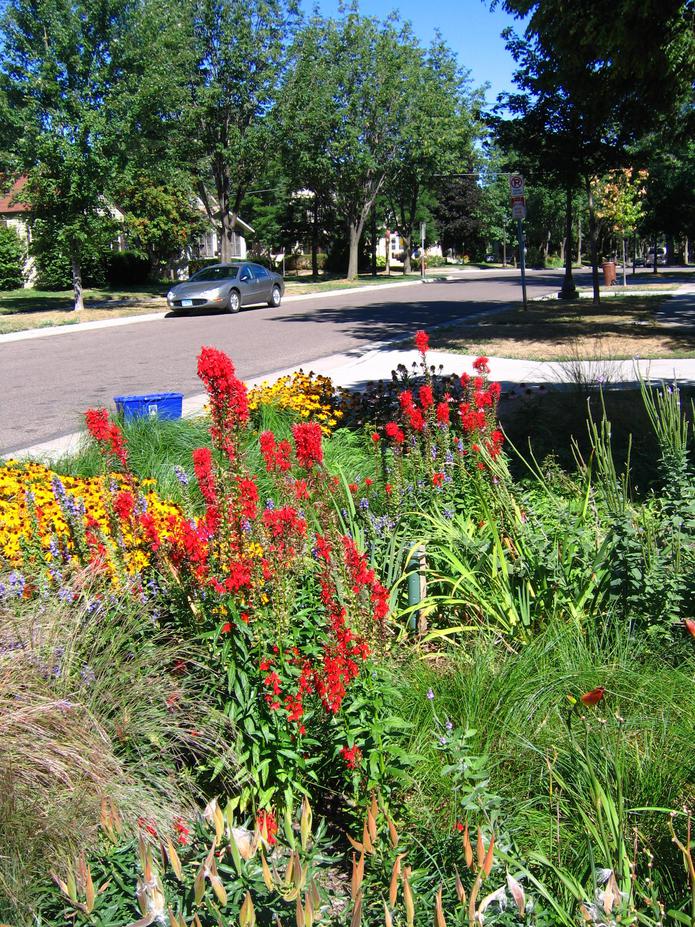 Client Benefits
Multiple municipal, state, and national awards.
Exceeded phosphorus and runoff volume reduction targets.
$2.5 M in infrastructure savings and flood reduction.
Equitably distributed cost-sharing among municipal partners.