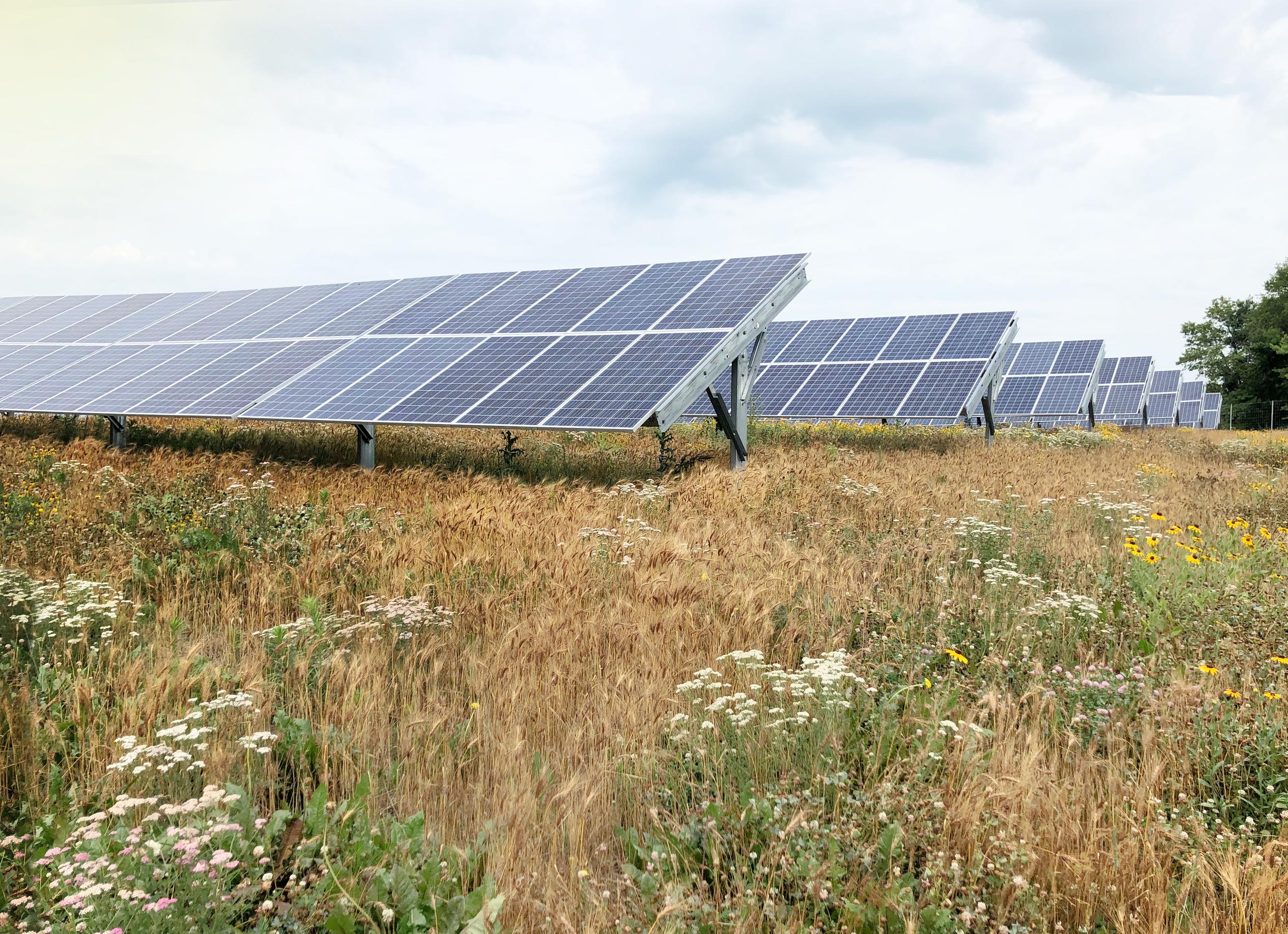 Solar as Restorative Site

Using Solar to Restore Site Hydrology and Eco-habitat
Constructed on land that had previously been drained for agricultural production, the Corcoran Community Solar Garden restores the site's natural hydrology and ecological function to wetlands.
EOR's team of environmental scientists and engineers assessed the site's constraints and applied low-impact design strategies, providing a site design to address both site restoration and energy production goals. The design included sustainable stormwater practices like vegetated swales, native grasses, and pollinator friendly plantings; the gravel access-road was designed with a low-flow wetland crossing to facilitate the restoration of the site's natural hydrology.
EOR's landscape architect provided a visual screening plan that respects the context of the land while camouflaging the solar arrays from critical vantage points.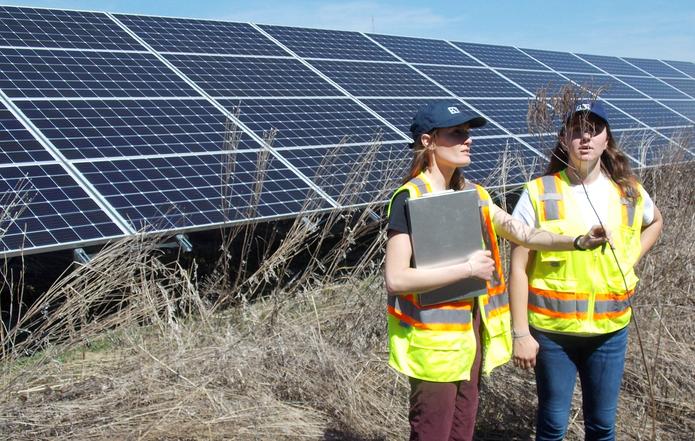 Client Benefits
Project management throughout development, including coordination of due diligence, civil design, and permitting.
Habitat created for pollinators and insects, game birds, ground-nesting birds, and native plants.