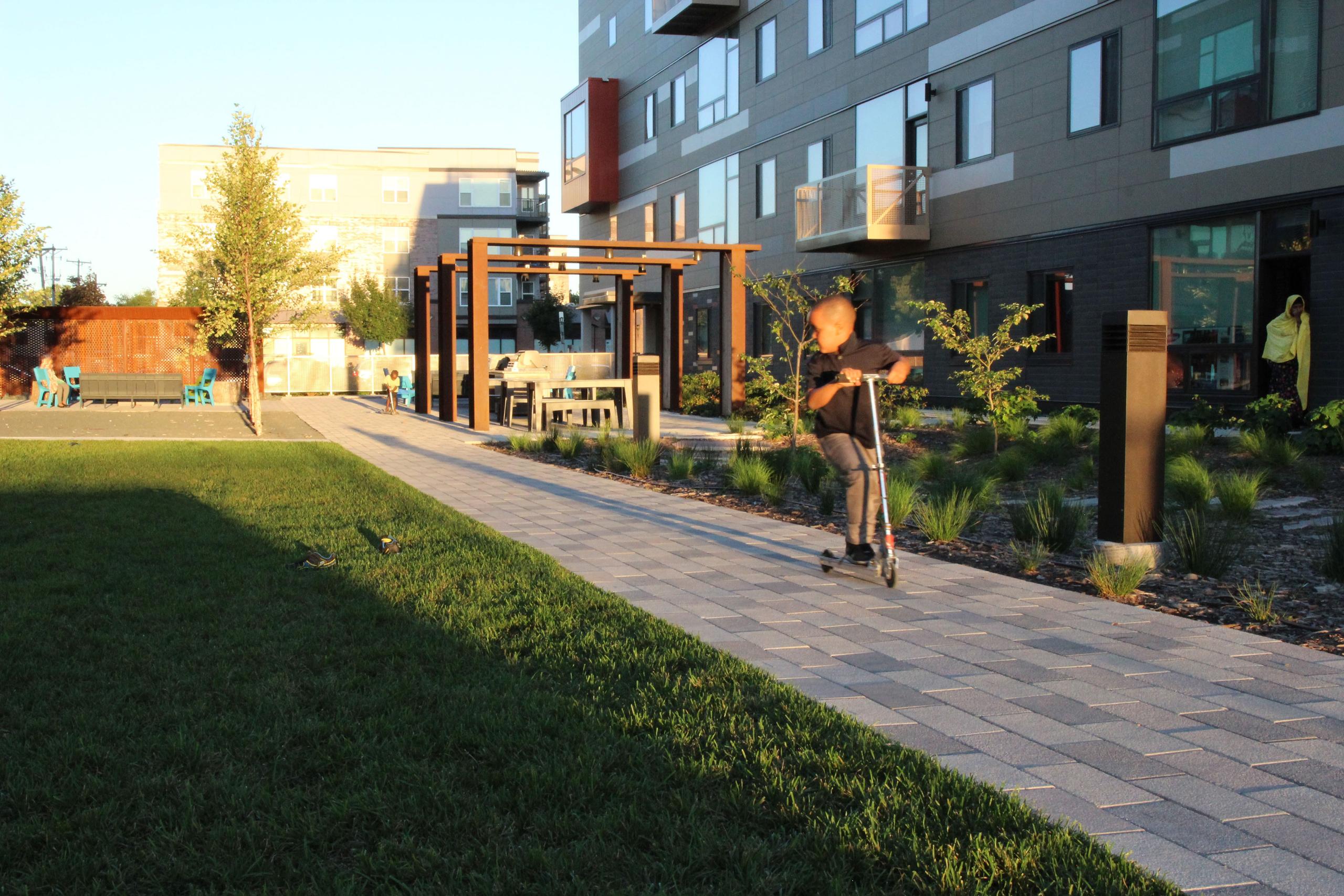 Green, Mixed Income Housing - The Rose

Green, Mixed Income Housing - The Rose
EOR provided the civil design and landscape architecture for The Rose redevelopment project on the edge of downtown Minneapolis. The development provides 43 market rate units, 35 affordable housing units, and 12 units for formerly homeless people. The Living Building Challenge (LBC) inspired all aspects of the design. EOR's team translated the LBC into a network of high performance site components. In addition, the final design provided sustainability education, vibrant outdoor social areas, and intimate gardens structured by vegetation. The main focus is the large outdoor corridor which extends the residents' living experience outdoors throughout all seasons.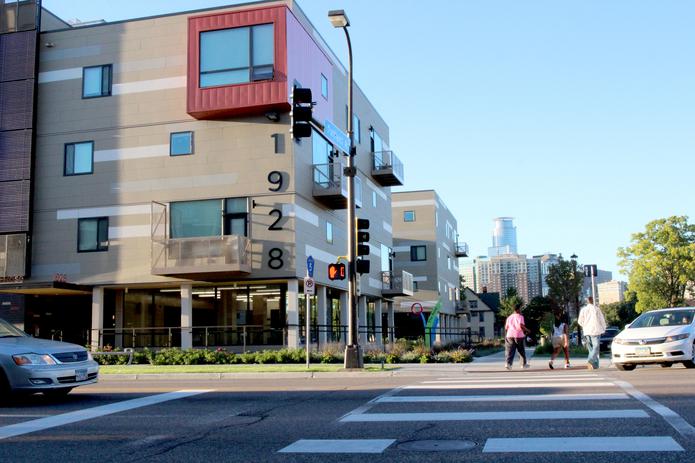 Main Project Components
Bio-retention cells
Intensive use of green roofs
Underground infiltration
5,000 ft2 community food garden
Rain garden system collects 90% of the rainwater and stores it for reuse in the garden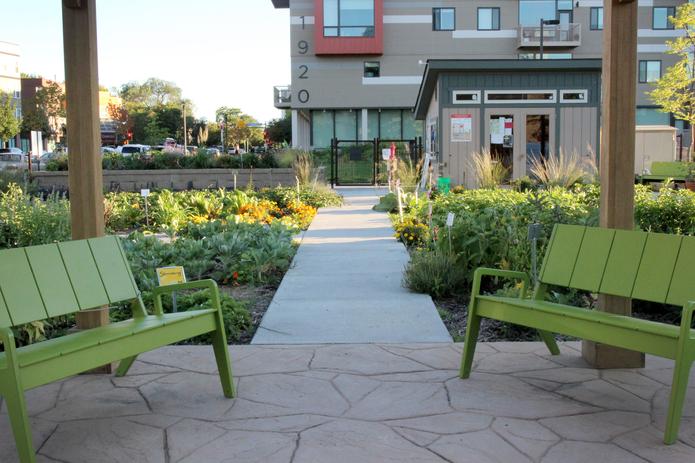 Client Benefits
High performance, multi-functional green infrastructure advances sustainability and reduces long-term site costs.
Amenity-rich outdoor spaces appeal to a wide spectrum of life-stage and housing affordability.
Sustainable site uses art and natural beauty to enrich the community's everyday experience.
Nationally highlighted housing project for its incorporation of sustainability principles.