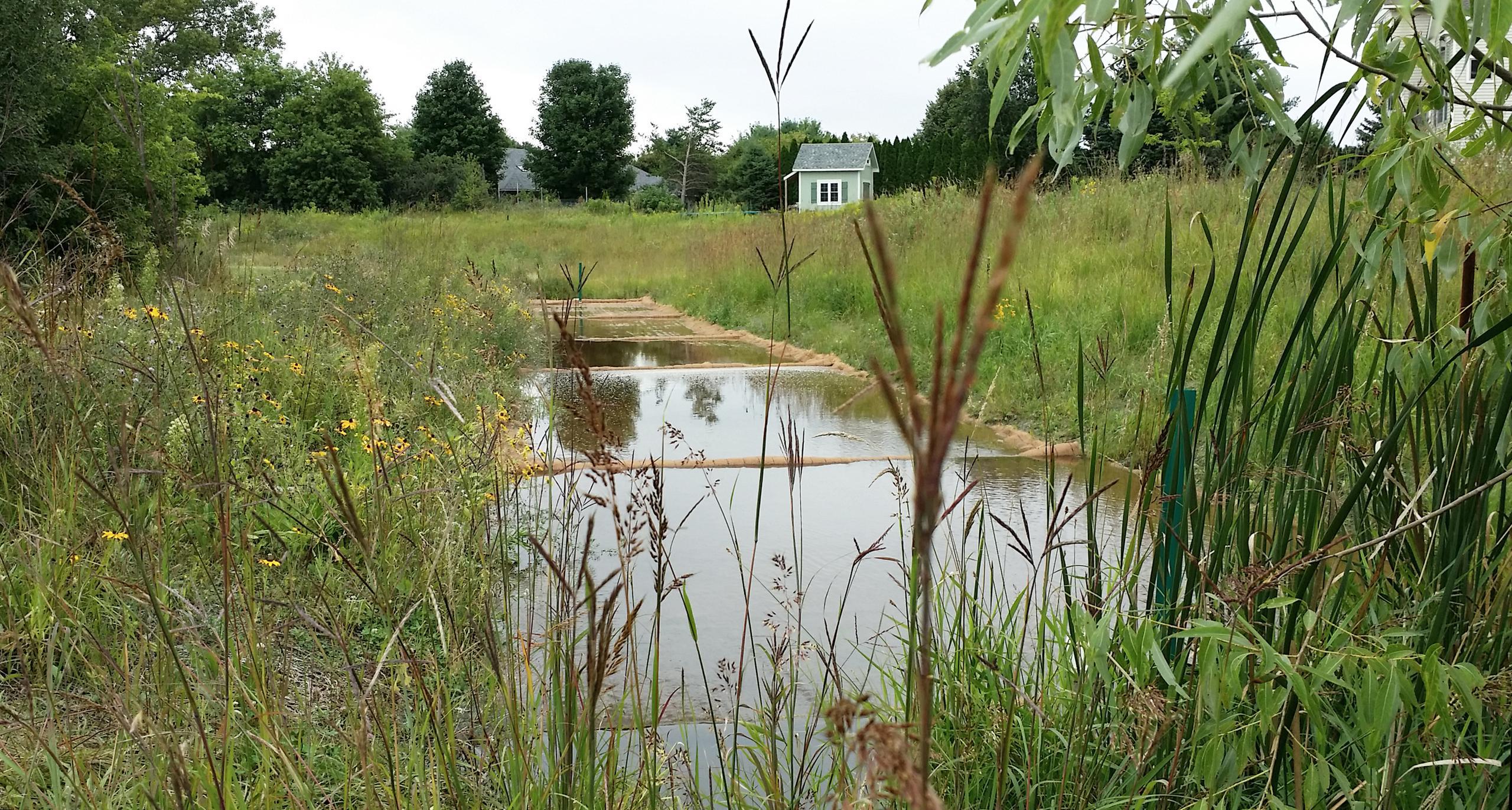 IESF for Residential Development

IESF for Residential Development
EOR promoted and designed a "pump & treat" iron-enhanced sand filter (IESF) to address water quality concerns in a perennial stream with high phosphorus concentrations. This stream flows into Lake McKusick and the St. Croix River, both of which are impaired for excess nutrients. The sophisticated system is a first of its kind in the water quality industry. As water level rises in the stream during a rain event, a pump is activated and "lifts" water from the stream into a pond for pretreatment and settling of sediment. Water then flows through an iron-enhanced sand filter; the clean water is discharged back into the stream. The filter is incorporated into an existing stormwater management pond, enabling the neighborhood's aesthetic to remain unchanged.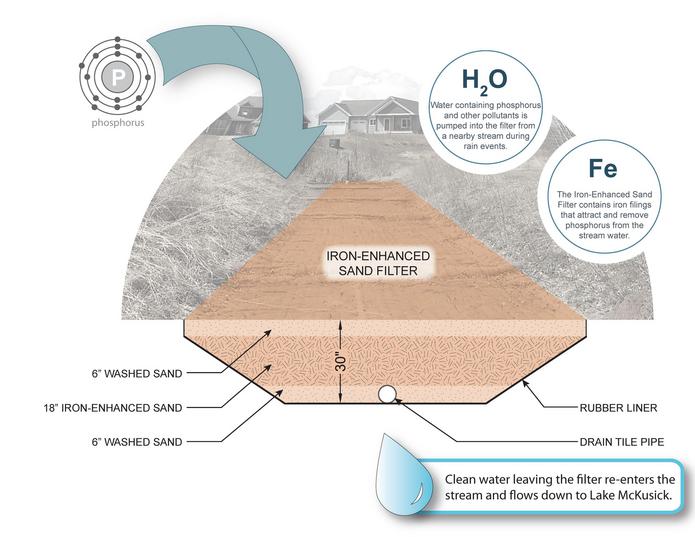 Client Benefits
Remote, web-based pump control allows rapid performance review, pump setting modification, and operation and maintenance needs communication, significantly reducing staff time, while also allowing accurate flow measurement.
The IESF treats stormwater for both soluble and particulate phosphorus.
Monitoring shows the facility is achieving ~85% total phosphorus reduction for filtered water, or roughly 50 lbs. annually.
Cost is 1/5 of traditional solutions.
Facility location at trailhead provides excellent stormwater education venue for residents & trail users.