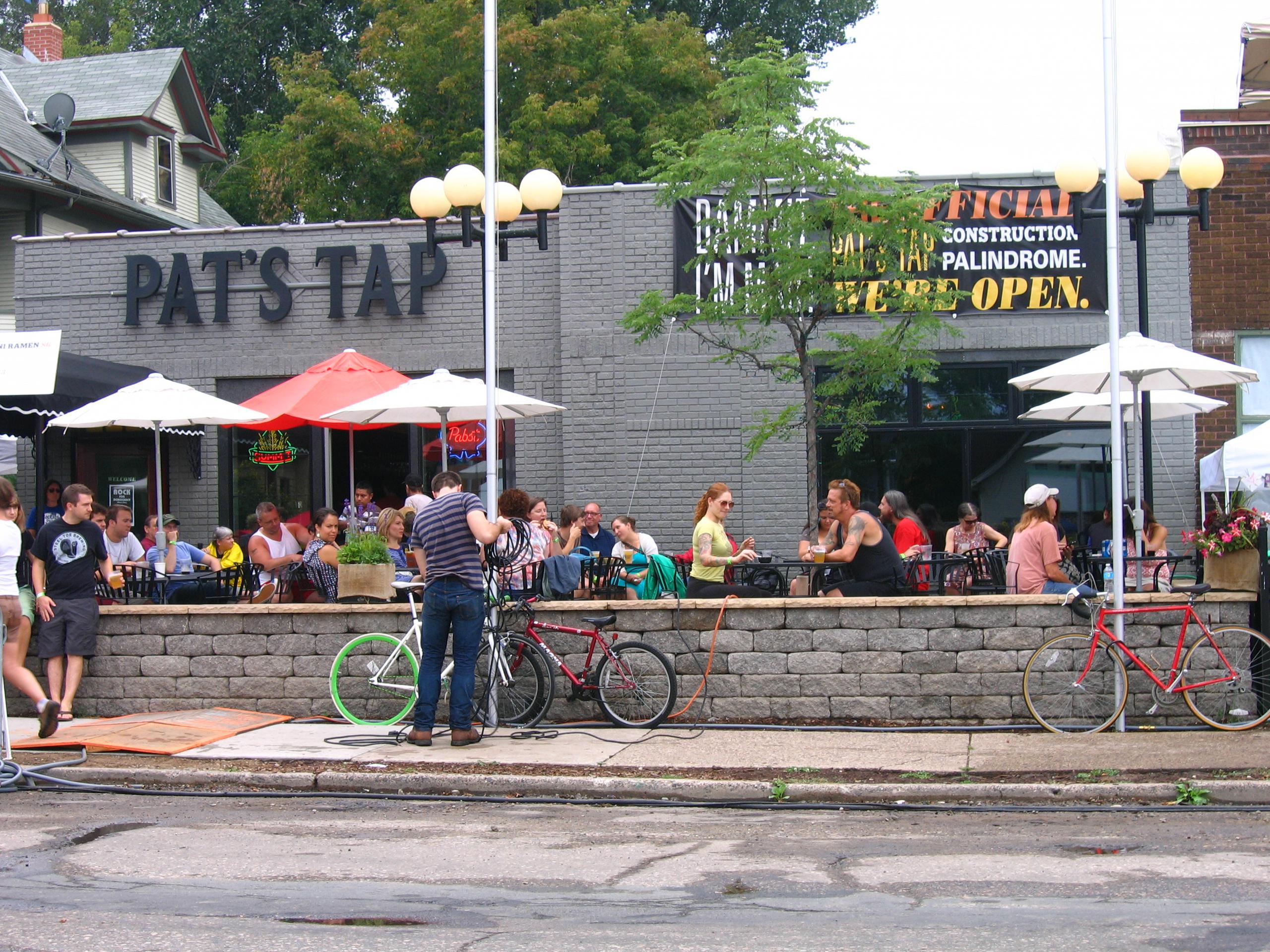 Pat's Tap Gastro-Pub

Pat's Tap Gastro-Pub
EOR worked with the owner of Pat's Tap to design a site that satisfies the requirements of both quantity and quality credits of LEED Commercial interiors. The site incorporates a number of green infrastructure facilities. The project not only achieved significant LEED points but helped significantly reduce the owner's stormwater utility fees. The fully developed, urban site utilized underground storage fields under an outdoor patio and a repurposed heating system to store water and irrigate a large Kentucky Coffeetree.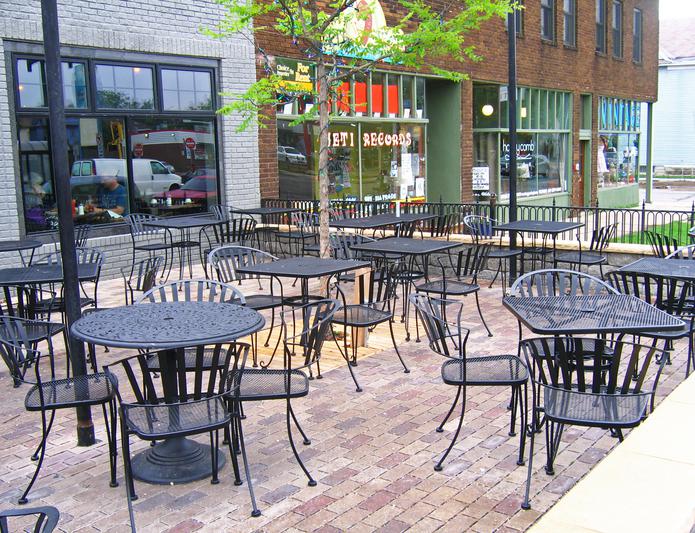 Main Project Components
Innovative tree trench patio
Bioretention facilities
Water harvesting reuses an old heating system water tank
Landscape plan incorporates elements of permaculture for use in the restaurant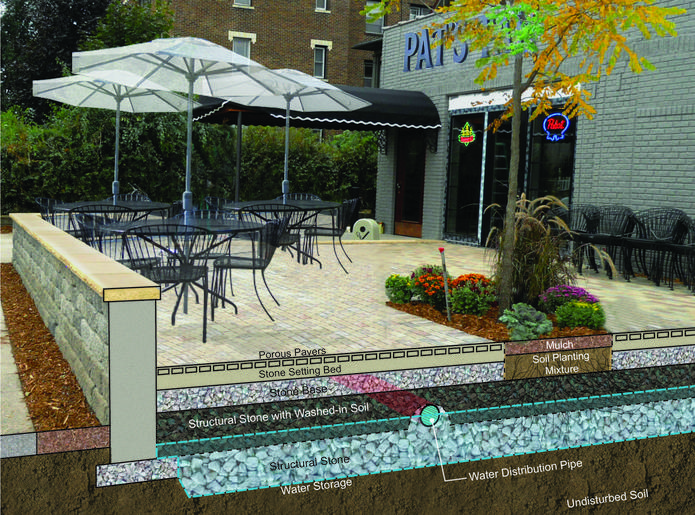 Client Benefits
LEED Platinum certification pending.
Integrated green infrastructure to reduce stormwater runoff volumes.
Tree trench treats stormwater and provides a signature patio for customers.
Landscape plan will provide food and herbs for the restaurant.
Water harvesting tank repurposed to collect roof runoff to support vegetation.