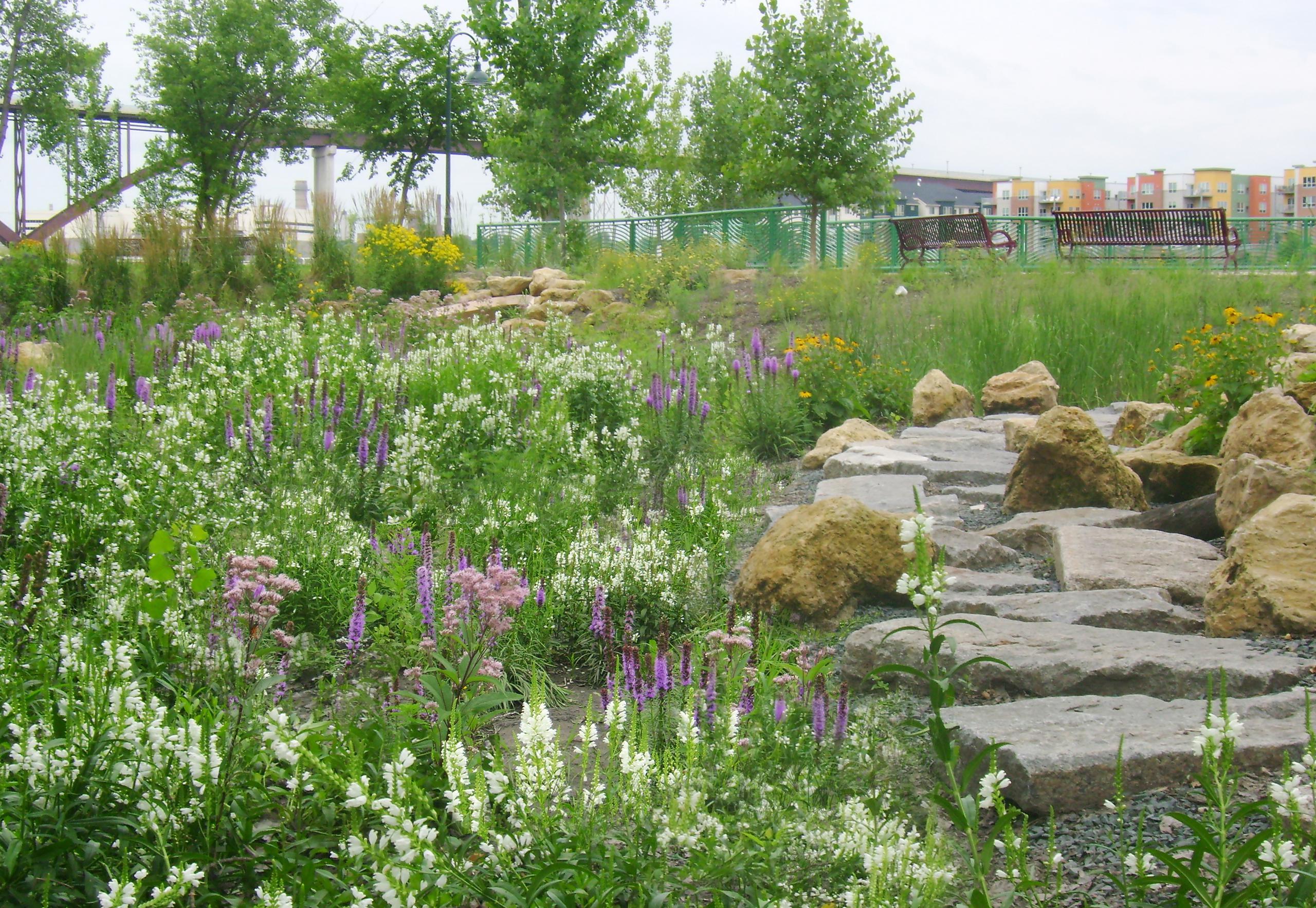 Urban River Park

Urban River Park
EOR worked with the St. Paul Parks and Recreation Department to design and construct over $1.7 million in improvements on Harriet Island Park. Improvements include a TEA-21 funded regional trail, local park trails, numerous picnic facilities and amenities, and innovative stormwater enhancements. This project concluded final improvements at Harriet Island and now serves to connect the park and Downtown St. Paul with the Mississippi River. The connections is both physical and visual, including trails, plazas, and seating areas that all provide unmatched views of the urban river. A bioengineered shoreline, connected bioswale, and access to a beach provide environmental and recreation connections to the river.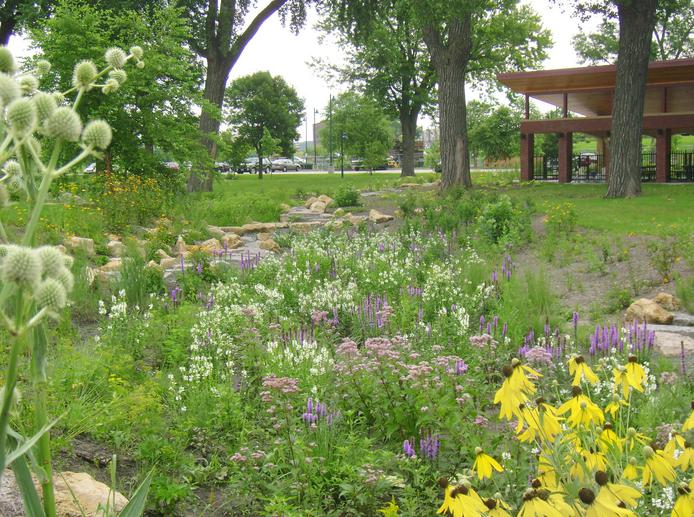 Client Benefits
Construction observation for all picnic facilities, lighting, trails and plazas, stormwater management, and environmental education integrated into the park.
Bioretention garden integrated with stone trail is hydraulically connected to the river and allows river access to park users.
Civil engineering services for riverfront promenade with overlook plazas and seating.