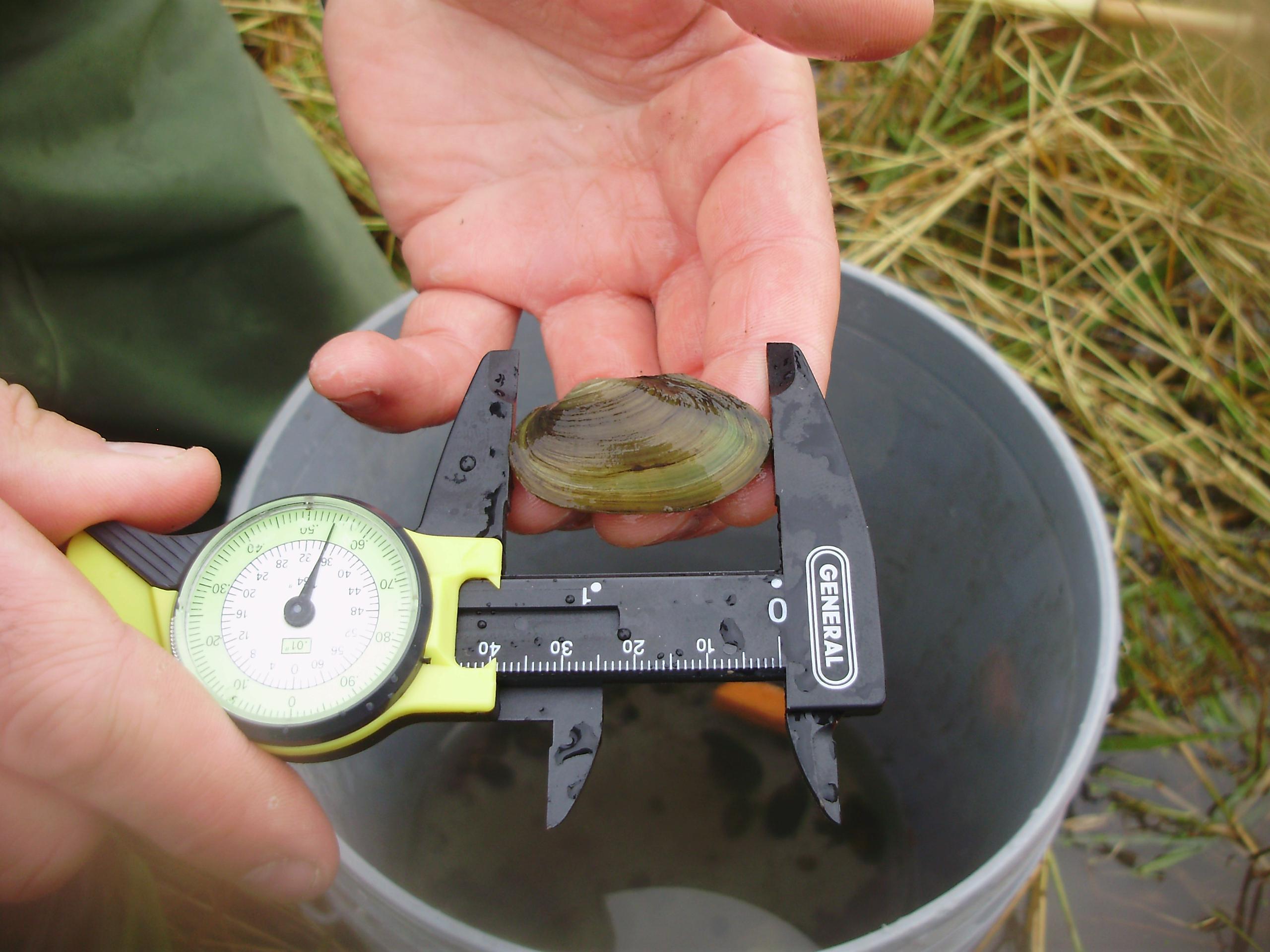 Freshwater Mussel Survey for Utility Crossing

Freshwater Mussel Survey for Utility Crossing
EOR identified and relocated upstream dozens of mussels to mitigate impacts of a future utility corridor and construction site. A total of 90 mussels, from 4 species (Lilliput [Toxolasma parvus], Fat Mucket [Lampsilis siliquoidea], Giant Cylindrical Floater [Pyganodon grandis], & Papershell [Anodontoides ferussacianus]) and 370 peaclams (Sphariidae spp.) were identified, measured, and promptly relocated along 175 feet of creek bed. The relocation site which was located several hundred feet upstream from the impact zone to ensure a safe buffer distance for the mussels. The relocation zone contained habitat characteristics similar to the source zone, including substrate, flow, depth, and water chemistry.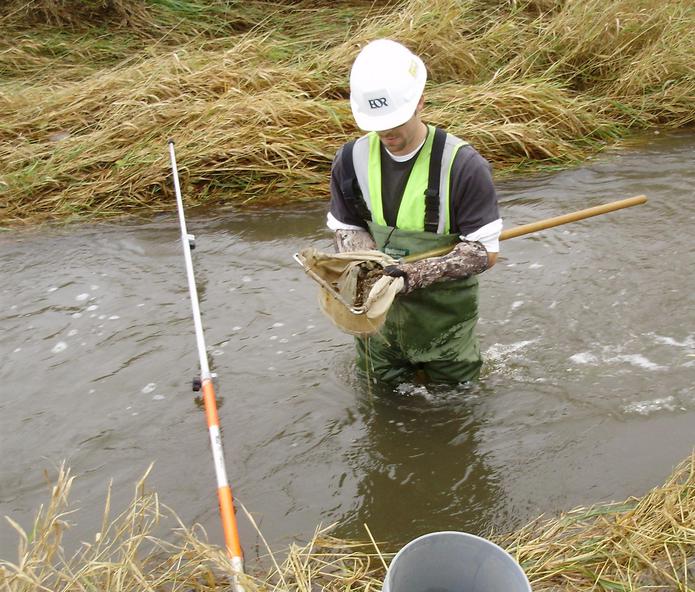 Client Benefits
Complied with state and federal regulations regarding mussel species relocation.
Employed rigorous quality control standards built into survey and relocation protocols.
Experience with rare mussel identification provided high certainty that impacts to listed species would be avoided.