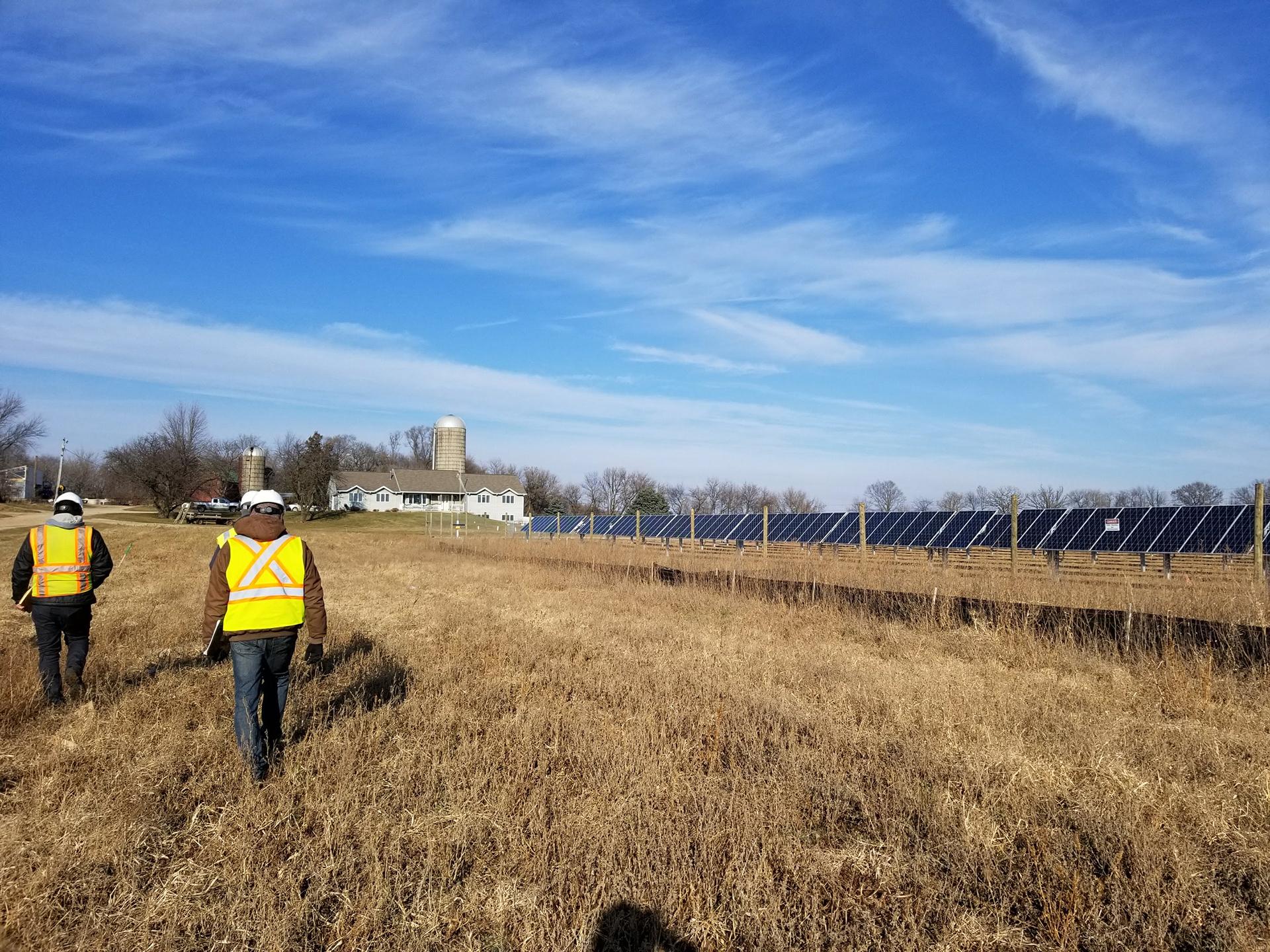 Solar for Nitrate Reduction

Solar for Nitrate Reduction + Improved Drinking Water
The Great Plains Institute and EOR are supporting the MN Dept.of Health in exploring the potential for solar developments to restore drinking water quality for communities in highly vulnerable Drinking Water Supply Management Areas (DWSMAs).  The project team is leading a steering committee of state agencies, advocates, and industry stakeholders to investigates using large-scale, pollinator-friendly, solar gardens to replace nitrate-producing cropland.
The benefits of which would bring health and safety to rural communities, restore natural habitats and the environment. In addition, these solar developments could provide substantial cost savings to local and state water providers, while continuing to offer farmers income-generation for their land.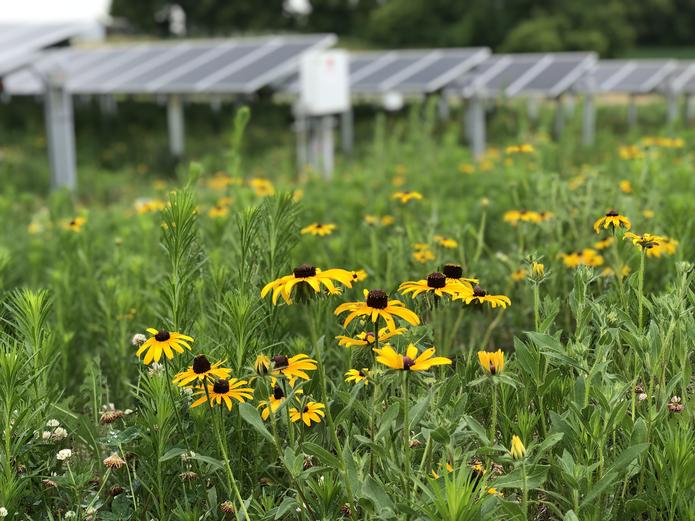 Client Benefits
Development of a project steering committee, composed of state agencies, advocates, and industry stakeholders.
Identify opportunities for solar on DWSMAs in high-nitrate watersheds and pilot sites. 
Catalog relevant interconnection standards, market conditions, as well as identify programs and policy initiatives.