Solar Site Assessment

Solar Site Assessment
The community solar garden industry is booming in Minnesota, and EOR is key player in local renewable energy development. EOR offers a diverse set of professional services that support ecologically sustainable solar development in a complicated regulatory environment. EOR's team of biologists, ecologists, hydrologists, land use specialists, and water resource engineers regularly design sustainable solar sites, and shepherd projects through local permitting process. Our services span the entire development process: early site reconnaissance, Phase I Environmental Site Assessments, Cultural & Historical Assessments, wetland permitting, local land use approval, civil design, and construction management.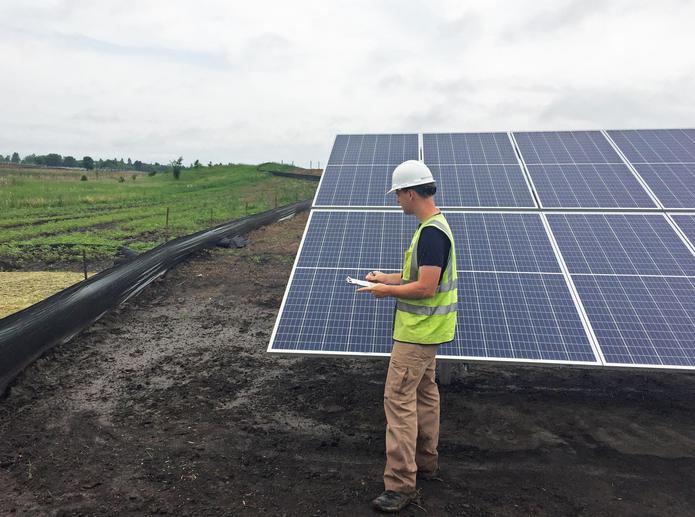 Client Benefits
Streamlined design led by water resource engineers with stormwater management experience.
Vast environmental permitting expertise including wetlands, rare features, environmental assessment, cultural and historical assessments, and land use approvals.