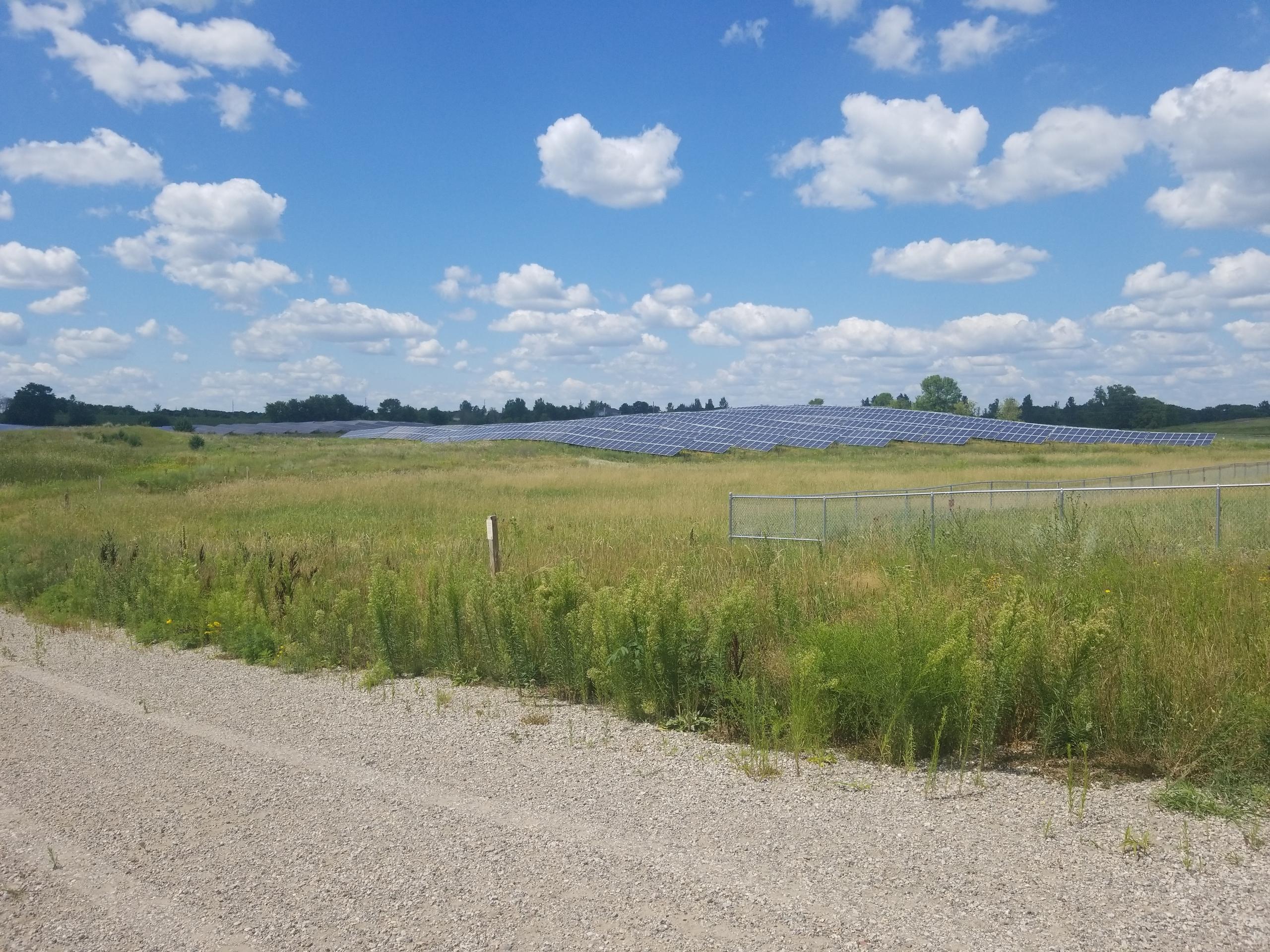 Solar Site Design

Solar Site Design
EOR has provided all aspects of civil and stormwater design for solar sites across the Midwest including: access road alignments, stormwater management design and modeling, landscape restoration and screening, wetland restoration and mitigation, site survey, construction staking, and construction observation. Solar sites range in size from 1 to 1,000 acres, and have a wide variety of technical and site issues that need to be addressed in the civil site plans in order to obtain state and local permits. EOR engineers and landscape architects leverage their expertise in Low Impact Development and Green Infrastructure approaches to create sustainable and cost effective solutions for solar clients.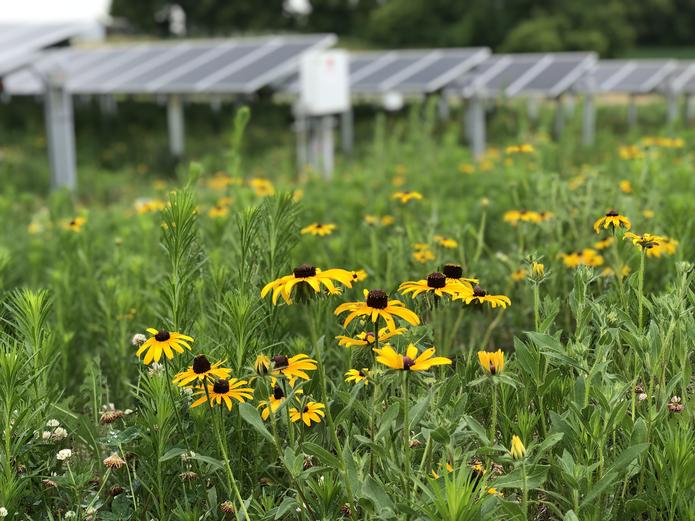 Client Benefits
All-in-one civil engineering services for solar sites from survey and design to staking and construction observation.
Green solutions to stormwater management on solar sites mean cost savings and a lighter footprint on the landscape.